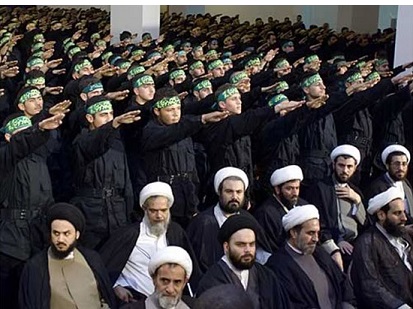 How do we stop Islam?
The way to stop Islam include overdue common sense steps, as well as deeper introspection and commitments. Here are the 5 steps to stop Islam's advance and aggression against us.
First, we need to stop funding Islam's expansion: stop buying oil from Islamic nations. Second, we need to block Muslim imams' access to our public schools, college campuses, armed forces and prisons, just as we would block any other group with ties to Hitler. Third, we need to recognize the spiritual nature of this conflict and arm ourselves accordingly:
"For we do not wrestle against flesh and blood, but against principalities, against powers, against the rulers of the darkness of this age, against spiritual hosts of wickedness in the heavenly places. Therefore take up the whole armor of God, that you may be able to withstand in the evil day, and having done all, to stand. Stand therefore, having girded your waist with truth, having put on the breastplate of righteousness, and having shod your feet with the preparation of the gospel of peace; above all, taking the shield of faith with which you will be able to quench all the fiery darts of the wicked one. And take the helmet of salvation, and the sword of the Spirit, which is the word of God." - Ephesians 6:12-17
Fourth, we need to use "the sword of the Spirit, which is the word of God" to witness to Muslims in our schools, workplaces and neighborhoods, as well as in Muslim countries via online chats, websites, radio and cable/satellite programs, etc. and share the Gospel of Jesus with them.
Islam, which denies the atoning death, resurrection and deity of Christ, ultimately cannot be reconciled with Christianity. One or the other must give way. If Christians don't approach Muslims with the truth of the Bible (see Bible vs. Quran), Islam will keep advancing across Europe, America and beyond.
Fifth, we need to realize that Islam or any other religion cannot penetrate where the body of Christ is strong. The entry and spread of Islam indicate a spiritual void where religiosity has replaced the True Gospel; Islam's advance is not the cause but a symptom of spiritual decay in the regions affected. Christians must repent, return to and sharpen their sword of the Holy Spirit.