Marshall Polston vs. Areej Zufari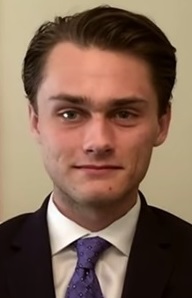 Marshall Polston (left) is a young American Christian who spent time volunteering, living and sharing the Gospel in Iraq, Syria and Lebanon to Christian and Muslim refugees.
In 2017, Marshall Polston took a course on Middle Eastern Humanities at Florida's Rollins College, where he was a sophomore. His instructor was Areej Zufari (below), the former spokesperson for the Muslim Brotherhood's North American Islamic Trust (NAIT)-funded Islamic Society of Central Florida.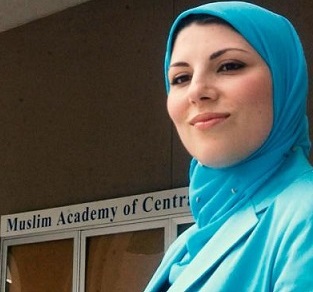 When Areej Zufari claimed in class that Jesus neither died on the cross nor was God to His followers, Marshall Polston challenged Areej Zufari's claims.
In return, Areej Zufari gave Marshall Polston, a straight-A student, a failing grade on his first essay. When Marshall Polston asked Areej Zufari to explain her grading, Areej Zufari reported Marshall Polston for disciplinary action to Rollins College administration and filed a false police report claiming Marshall Polston had stalked her. Rollins College, which is led by Grant Cornwell (below) and has a history of siding against Christians, suspended Polston.
Marshall Polston produced video evidence that proved he was at a restaurant an hour away at the time that Areej Zufari claimed he stalked her, and Christian media (watch below) began to report on the situation. After receiving 10,000 emails and calls, including from Christians, Rollins College reinstated Marshall Polston, albeit without an apology.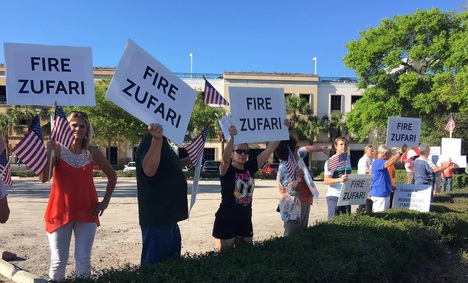 Areej Zufari was neither fired nor charged for filing a false police report. She was allowed to resign from Rollins College and to remain as a professor at the nearby Valencia College, a taxpayer-funded state institution, where she continues to indoctrinate American students today.
Marshall Polston's courage to stand up for Jesus and the Gospel serves as an example for all Christian students, and his reinstatement exemplifies what Christians, when mobilized, can still achieve against Sharia law and the Islamization of America.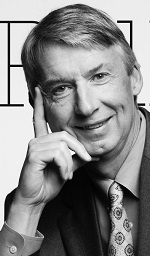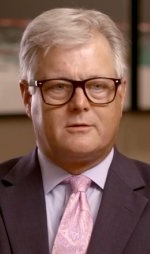 Rollins College and Grant Cornwell (left) should apologize to Marshall Polston and for having hired the former spokesperson of a Muslim Brotherhood group to indoctrinate its students.
Florida tax payers should demand Valencia College to remove to Areej Zufari or Sanford Shugart (right), the president of the college.
Related: Mark Harding and the "Religion of Peace"