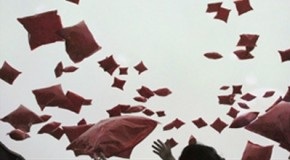 There are signs of the tide beginning to turn for the ministries that target North Korea.
Years of ministries that smuggle in Bibles, broadcast the gospel via radio, float Bible balloons, train and send one-way missionaries back into North Korea are bearing fruit.
Until recently, the evangelization of North Korea was led by ministries based outside North Korea. In recent years, this leadership appears to have passed to the indigenous ministries inside North Korea, where churches remains deeply underground but have begun to network with each other.
What can the Body of Christ outside North Korea do to help them?
First and foremost, pray for them.
Second, far more funds should flow to the ministries that support the North Korean Christians. Here are some of them:
• Voice of the Martyrs' Bibles Unbound program has been expanded to smuggle Bibles into North Korea. Presently, they are able to smuggle one Bible for $6. For more details, please click here.
• Voice of the Martyrs also floats balloons imprinted with the Gospel of Mark into North Korea from South Korea.
• Open Doors Korea is raising funds to train and send missionaries back into North Korea, deliver Bibles and supplies to North Korean Christians. For more details, please email open[email protected]orea.com.
• Open Doors Philippines is raising funds to deliver food and medicines to 56,000 North Korean Christians this year. For more details, visit http://www.opendoors.ph/getinvolved/support1/.
• Christian North Korean defectors' gospel broadcast into North Korea to said to be confined to 30 minutes per day. That ministry (www.fnkradio.com +82226990977 - needs translation) should be funded to allow around-the-clock Bible broadcasting into North Korea.