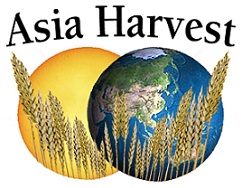 Asia Harvest prints and delivers Bibles in 37 Asian languages. Asia Harvest also trains and equips children's ministries and supports indigenous church-planting evangelists. And Asia Harvest supports pastors and evangelists left disabled by government tortures in countries that persecute Christians.
Asia Harvest also publishes some of today's finest Christian biographies that deal with the persecuted church, including The Heavenly Man, Back to Jerusalem and Project Pearl.
Strengths
• Over the years, Asia Harvest has been among the dwindling number of ministries that remain completely reliant on the Lord for provision. Its stated policy explicitly commits "not to fundraise or promote the ministry, apart from maintaining a website and sending out free newsletters that describe our projects."
• Because of this reliance, as well as frugal operations, which does not have salaried fundraising staff, Asia Harvest can support house church networks in China to print and distribute Bibles to their congregations at only $1.80 per Bible.
Weaknesses
• Recently, Asia Harvest's policy shifted slightly but in principle from not promoting its ministry to not "waste funds" in promotion. Many fine Bible organizations that once relied unwaveringly on the Lord for provision have learned that when they begin to appeal to mere mortals for provision, the Creator and the Owner of the universe tends to withdraw His.
• Clandestine Bible printing or distribution in China risks prison term, and owning clandestinely-printed Bibles also bears some risk that Amity-printed Bibles do not bear. For whether or not this risk is still justified for China, please click here.