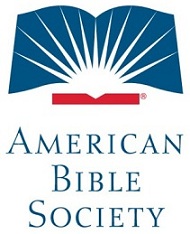 American Bible Society is an ecumenical Bible translation and distribution organization. A member of the United Bible Societies, which includes groups, including Roman Catholic, from 146 countries, American Bible Society is headquartered in New York City, where it was founded in 1816.
In 2011, the "non-profit" American Bible Society reported revenues of $136 million, less expenses of $84 million, for a net gain of $52 million and net assets of $437 million.
Strength
American Bible Society is a member of the United Bible Societies, which has partnered with Amity Foundation, the owner of Amity Printing, and donates the paper on which Amity Printing prints Bibles for China. As donors, American Bible Society in theory should be able to buy the Bibles printed by Amity Printing at preferential prices.
Weakness
For donations of $50, $125 and $250, American Bible Society distributes 10, 25 and 50 Bibles, respectively (i.e., $5 per Bible), in China. The Bibles that American Bible Society distributes in China retail for $1.50 to $1.90 (9.50 to 12 Yuan) at Three Self Churches across China.
Why does American Bible Society distribute $1.50-$1.90 Bibles for $5?
On April 4, 2012, American Bible Society was emailed:
Hello,
The Bible shown in http://gift.americanbible.org/hopefortheworld/biblesforchina retails at the Three Self Churches across China for $1.50 to $1.90 (9.5 to 12 Yuan).
Could you please advise why American Bible Society requests $50 to distribute 10 Bibles in China ("Item CHMTCH3") when those 10 Bibles retail for $15 to $19 in China?
Thank you in advance for your reply.
BillionBibles.org
To date, no response has been received, but for a revealing recent update, please click here.